The Jennings Team Top 10 Central Iowa Holiday Shopping Spots
This year we're bringing you our favorite local businesses in Central Iowa for your holiday shopping needs! 2020 has been anything but ideal for local businesses, so we want to show them love and support this winter by giving our followers some ideas on where to find the best one-of-a-kind gifts in town. Keep reading to find out this week's 10 local businesses The Jennings Real Estate team is shopping at this holiday season!
KaffeGeita
1463 Broad St. Story City
There is a little bit of history that goes with this cute coffee shop in Story City. KaffeGeita gets its name from its owners' ties with Scandinavian culture. Legend has it that goats were the ones to discover the effects of caffeine, so they gave the coffee shop a Norwegian name meaning "The Coffee Goat!" KaffeGeita doesn't stop at coffee though, they also have homemade strawberry basil kombucha, breakfast and lunch menu, and different goat oriented knick-knacks to choose from. Perfect for the holidays this year, they will be getting in some handmade ceramic mugs and have custom-made cards with prints made out of coffee on them! Make sure to go(at) and check them out!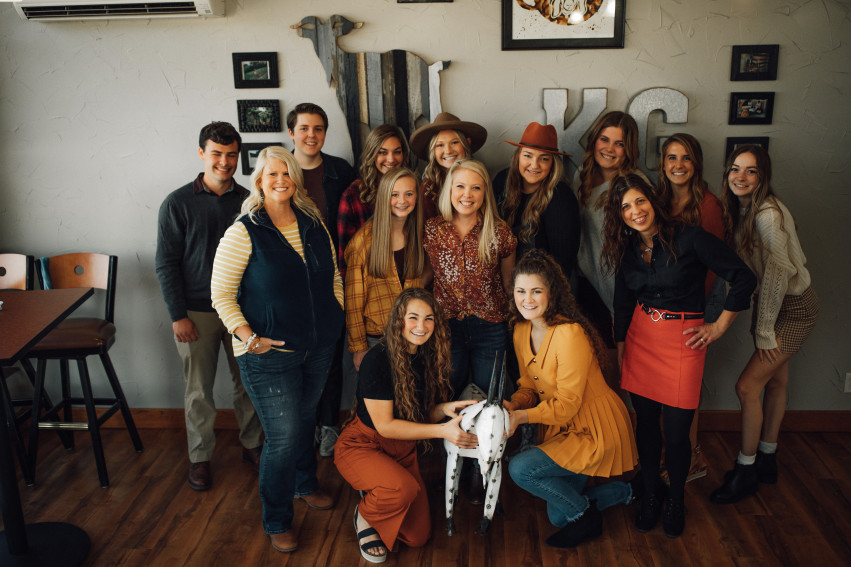 Ignite Yoga
2707 Stange Rd. #101 Ames
Ignite the fire in your soul at Ignite Yoga in Ames! This is our favorite yoga and Pilates studio, not only for the workout or yoga practices, but for the people as well. The instructors and owner, Emily Hampton, are the best, proven by the fact that they have won 'Best Yoga Class/Studio' 8 years in a row and have been runner up 'Best Fitness' class as well! They offer 27 classes a week of not only hot yoga and Pilates, but also Barre and Power Sculpt/HIIT classes too. Right now they are having a $50 introductory special for new clients for one month of unlimited yoga. This would be a great holiday gift for someone you may know!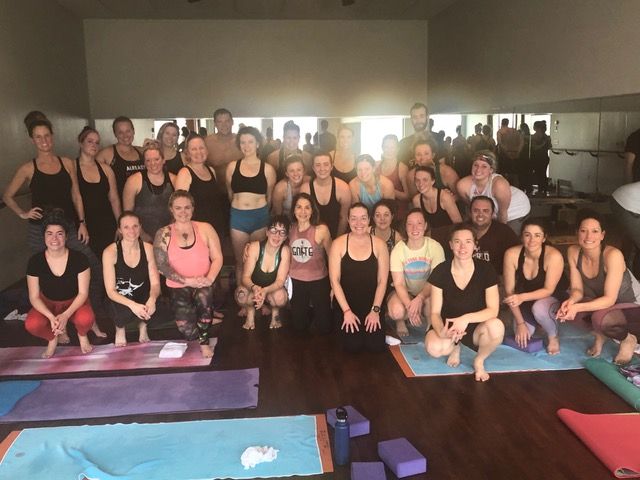 Chocolaterie Stam
230 Main St. Ames
Chocolaterie Stam is like taking a trip to a European confectionary shop, but in the heart of Ames, Iowa. You are invited in by glorious smells of chocolates and sweets and are treated like a guest by the friendly and knowledgeable staff. For the upcoming holiday season, you can't go wrong with anything you choose from there, even if you just pop in for a coffee and a truffle or some gelato. If you're setting the table for your Thanksgiving feast, they recommend the Harvest Festival Box. For the host and hostess, they offer the Harvest Festival bonbonniere. Their 1 or 2 layer Harvest Jewel boxes could delight the family get-together when the wine bottle is not an appropriate substitution for dessert! As they like to say - 'sure you've tasted chocolate before, but nothing better than this!'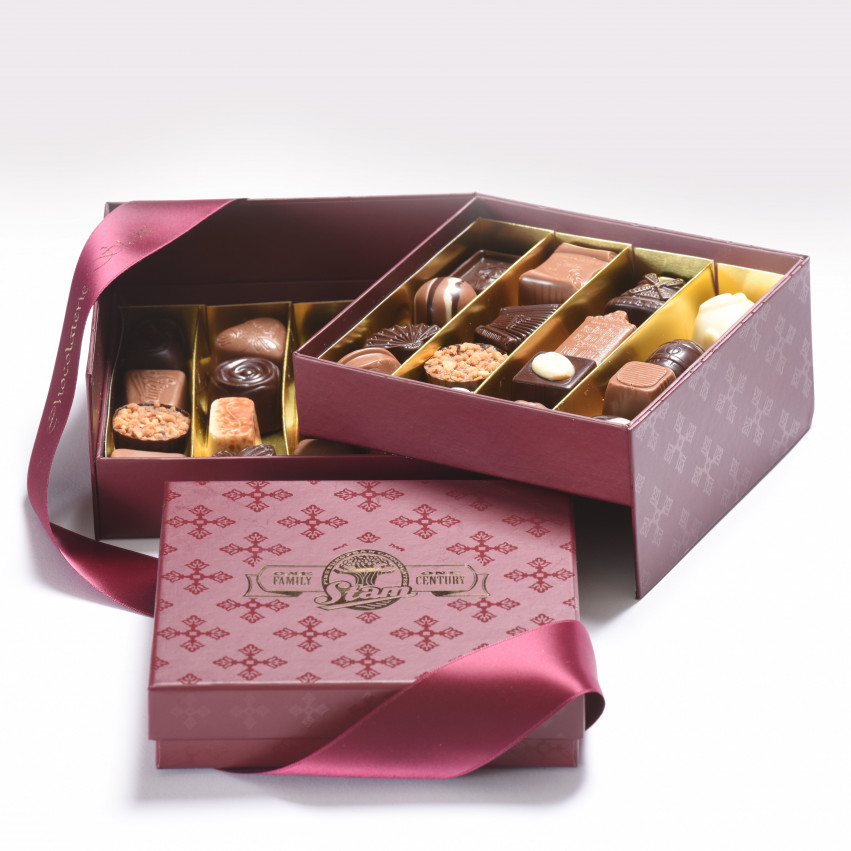 Café Beaudelaire
2504 Lincoln Way Ames
If anyone in Ames is craving a Long Island Iced Tea, you know where they are going. Café B brings the soul of Brazil to the heart of Ames. In 2018 they were voted Iowa's best burger and if you haven't tried it yet, you are missing out. One of the owners, Claudio, says that the Spanish burger is his favorite and we would have to agree! While they aren't an official sports bar, they are the best place to catch a soccer match or any other sporting event. Whether you are meeting up for drinks or enjoying a dinner with friends, everything on the menu will excite your senses.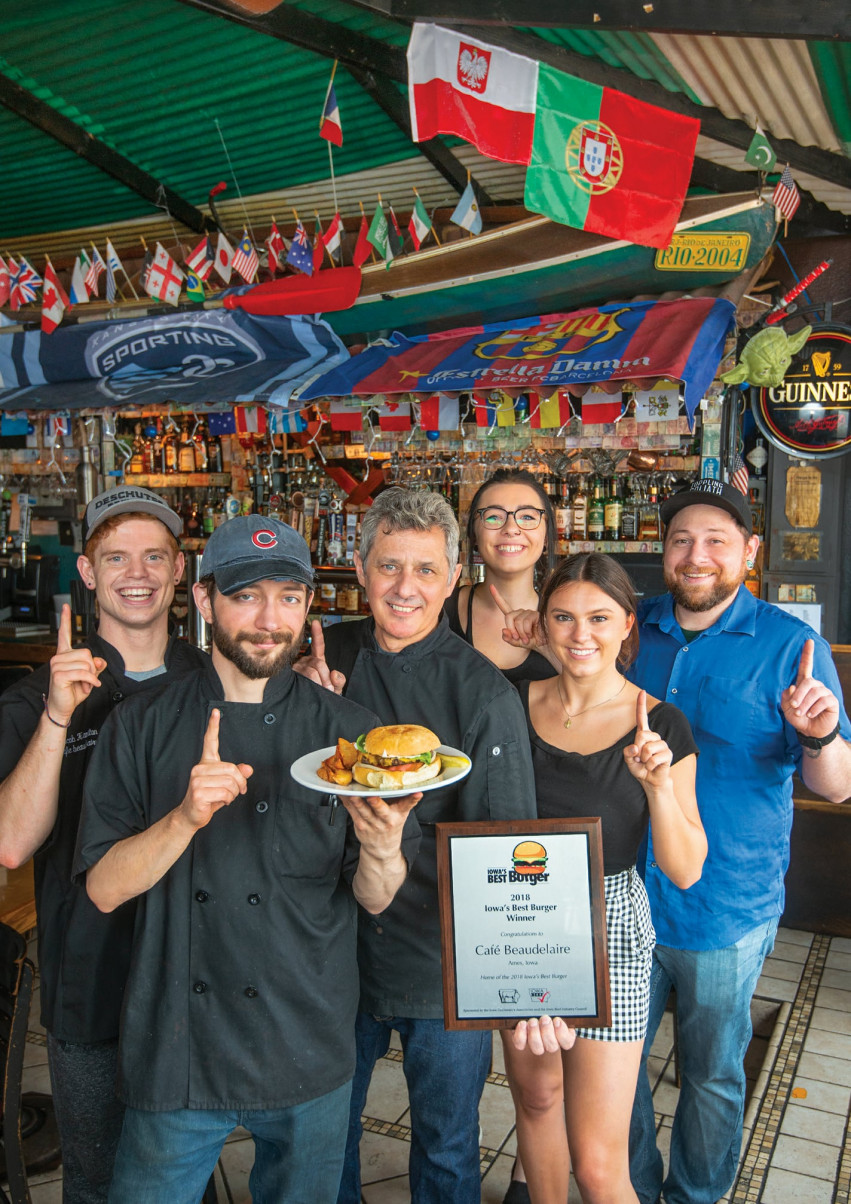 Macubana
116 Welch Ave. Ames
Ames' favorite food truck turned into a restaurant on Welch! Café Beaudelaire's sister restaurant offers more than just mac 'n' cheese. They serve Mac Attack, Cubano sandwiches, Brazilian burgers (some are the same as Café B), gyros, empanadas, Belgian fries and more! Mac u Banana isn't only store front either - you can catch their food truck on Iowa State's campus, on the corner of Chamberlain and Stanton, and Alluvial brewing. There's nothing on this menu we could say no to!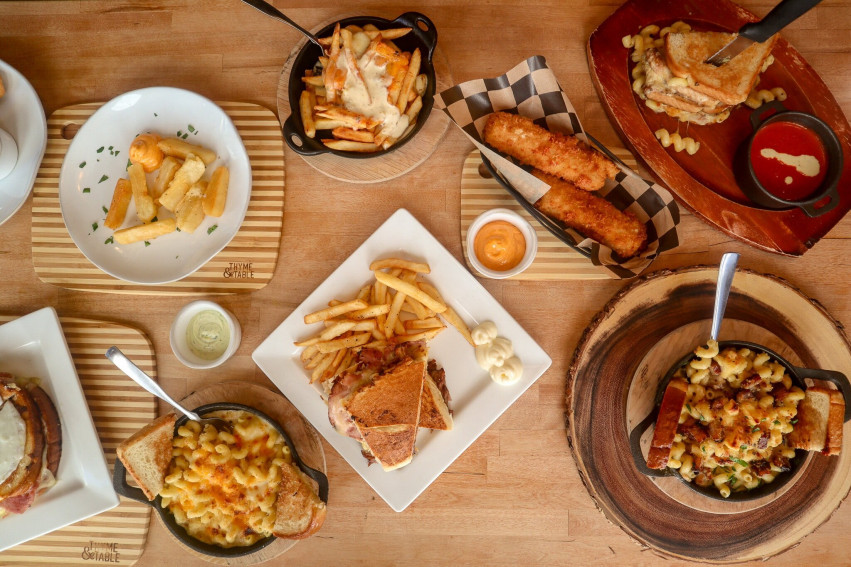 Coe's Floral & Gifts
2619 Northridge Pkwy. Ames
During the holidays, Coe's is one of the most magical floral and gift shops in Iowa. Coe's has been around for 87 years and your eyes will be drawn to all of the beautiful flowers and bouquets they are known for when you first walk-in. In addition to their unique floral arrangements, they are known for their whimsical holiday decorations and gifts that you can't find anywhere else. Their personable staff will offer professional design help and will create the perfect pieces to fit your wants and needs. We always leave feeling inspired after visiting this neat shop!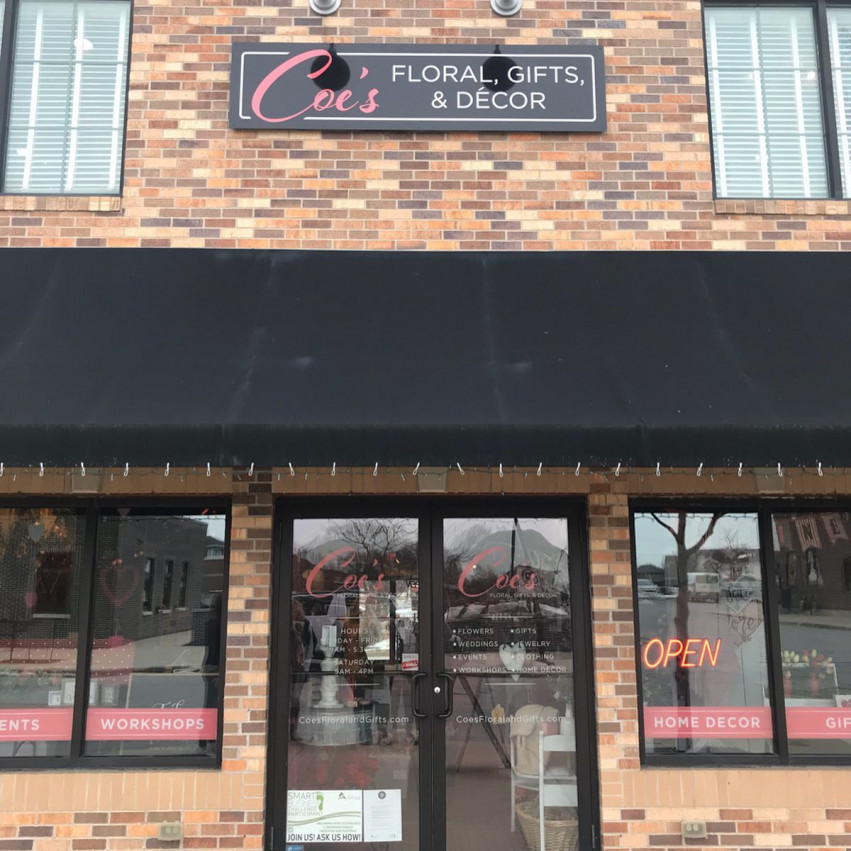 The Funky Zebras Boutique
2925 Grand Ave. Ames
You'll stand out when shopping from The Funky Zebras in Ames! This women's boutique offers so much from clothes to shoes to accessories and they always have the latest in trends and styles. Whether you're attending a family gathering or watching your favorite local sports team (Go Cyclones!) on the weekend, this is the place that will have people wondering, "Where did you get that?" We'll be shopping here for our friends, family, and ourselves this holiday season!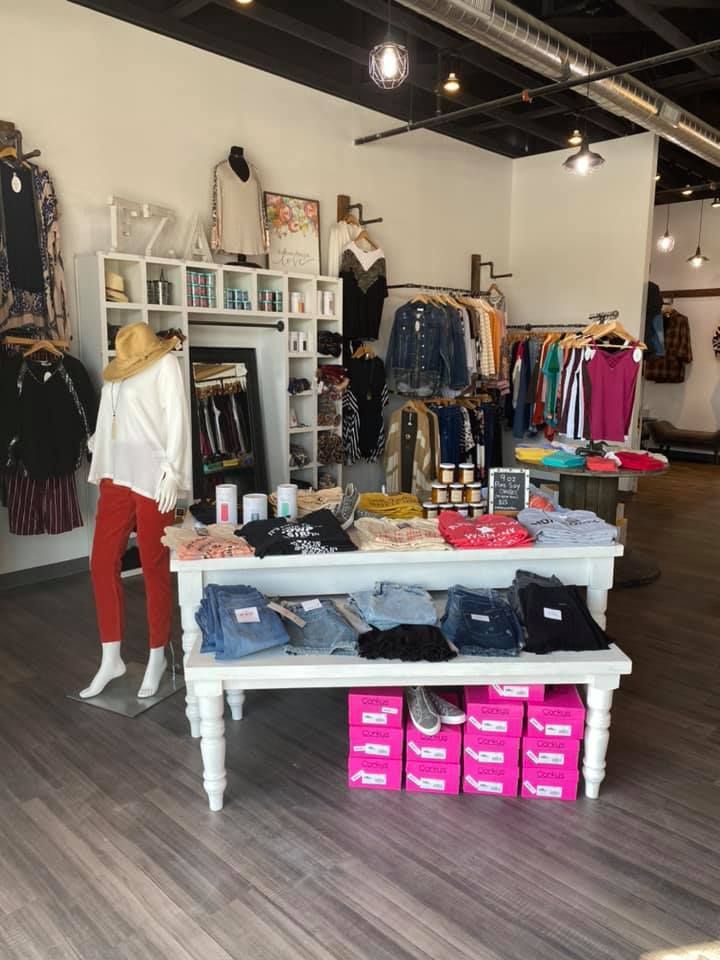 Photosynthesis
317 Main St. Ames
Photosynthesis is a locally-owned shop in Downtown Ames that is just as creative as its name! They offer photo gifts, photo services and creative designs that are created with you in mind. They just launched their newest site, www.recipegifts.com, where they take photos of your favorite recipes and turn them into treasured recipe gifts for your home and for giving. If you're looking for somewhere to get custom holiday greeting cards to send out, look no further! People say that a picture is worth a thousand words, so why not preserve them in a special way by using Photosynthesis?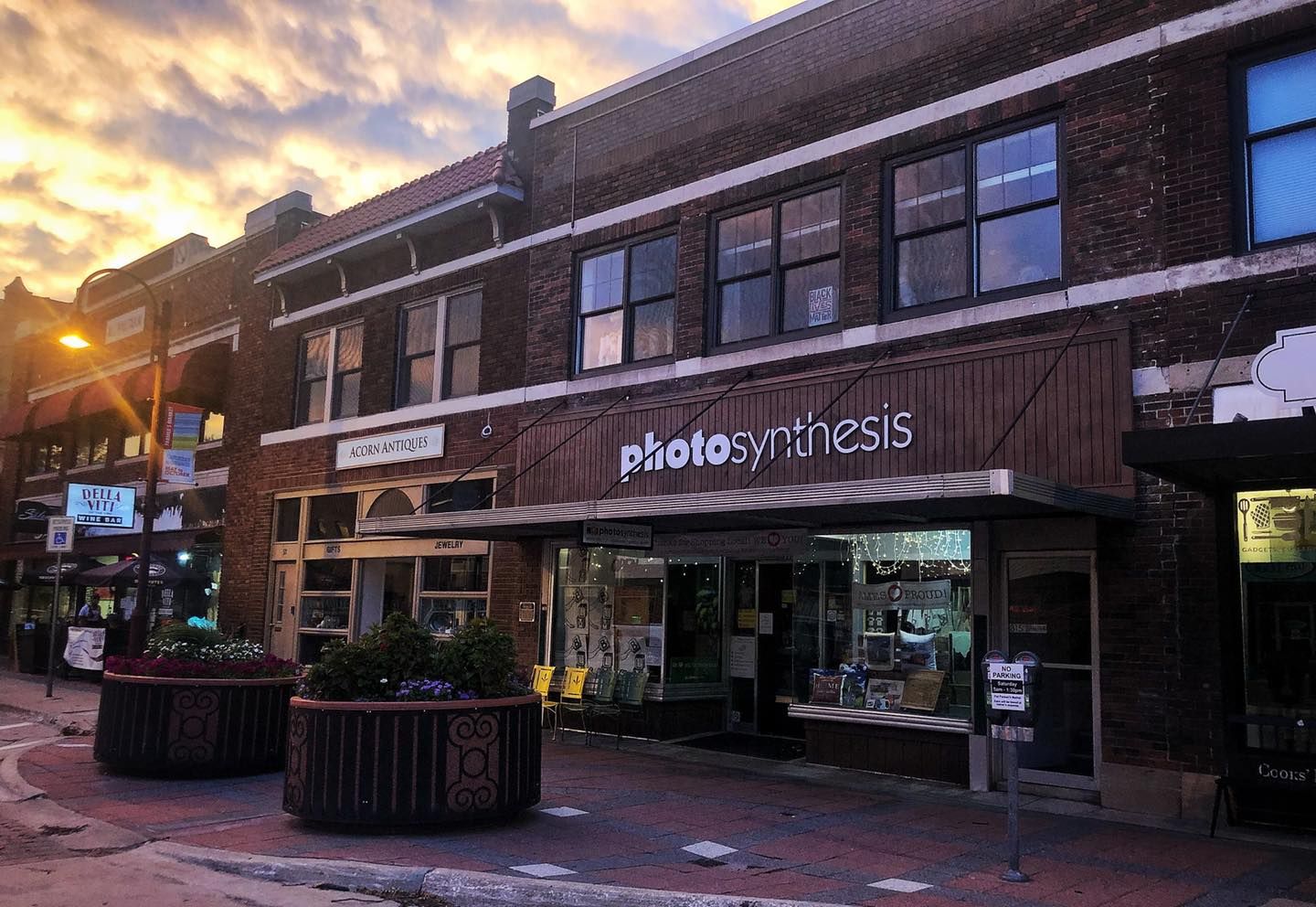 Nucara Pharmacy
621 Broad St. Story City
Everything you will ever need in one place! Nucara Pharmacy is your one stop shop in Story City. They have greeting cards, stationery, home décor, baby items, clothing, you name it! They truly do it all along with treating all of your medical needs. If you have someone who is a big Story City Norsemen fan, this is the place to do your holiday shopping. Make sure to get your refill here next time because you are more than your prescription at this pharmacy!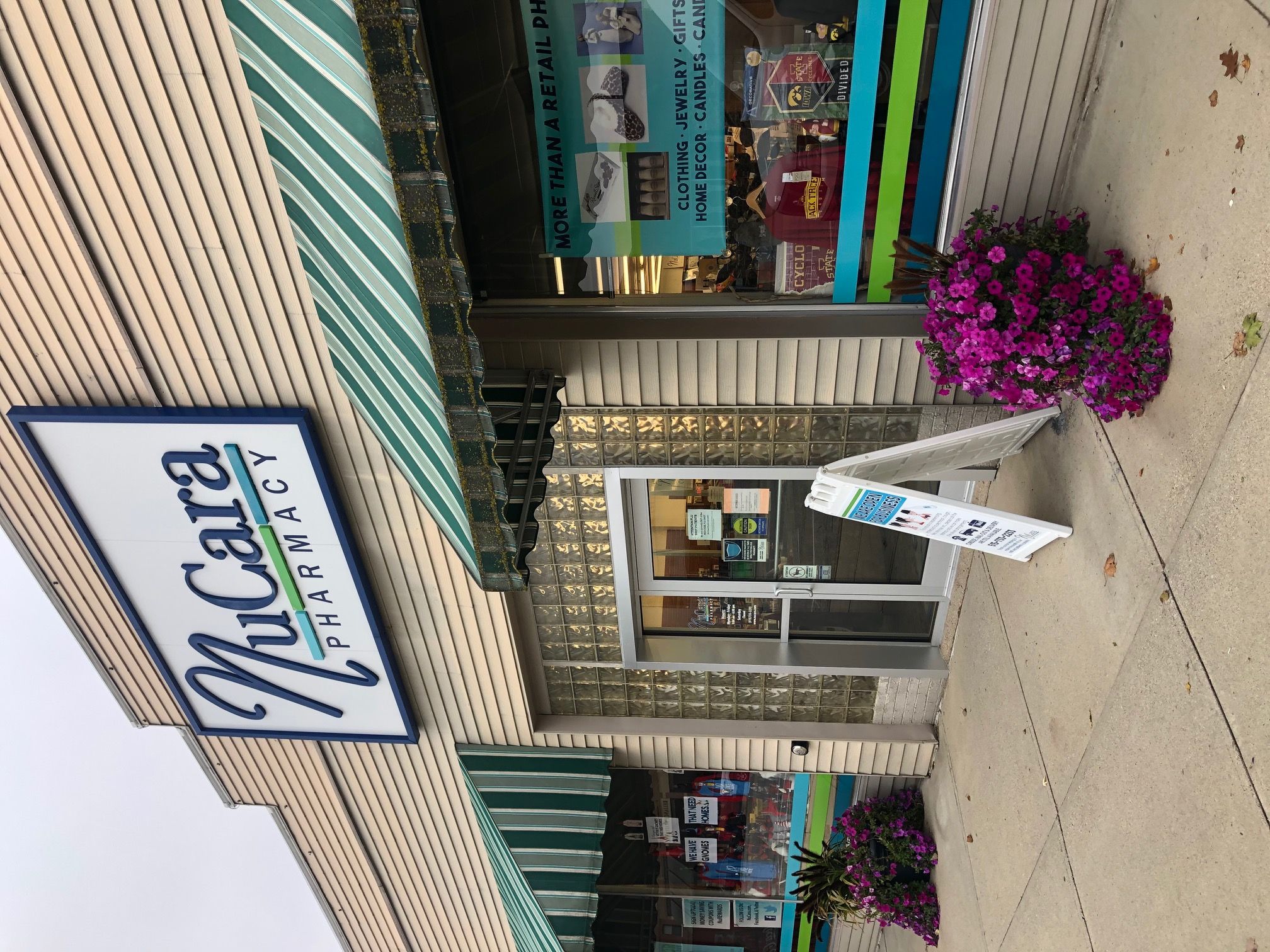 Simply Mae's
601 Broad St. Story City
Simply Mae's is where your three favorite things collide: shopping, lunch and coffee! There's a sweet story behind this boutique and café, a local mother and daughter opened it in 2019 and named it after a shared name of 'Mae'. Since their opening in 2019, Simply Mae's now has a full lunch and coffee café in their cute women's clothing boutique. Their menu offers a variety of options and so do their clothes! Everything you're looking for is right here in Story City and they'll keep you cute and comfortable as you go about your day.