The Jennings Team Top 10 Central Iowa Holiday Shopping Spots
This year we're bringing you our favorite local businesses in Central Iowa for your holiday shopping needs! 2020 has been anything but ideal for local businesses, so we want to show them love and support this winter by giving our followers some ideas on where to find the best one-of-a-kind gifts in town. Keep reading to find out this week's 10 local businesses The Jennings Real Estate team is shopping at this holiday season!
Jeff's Pizza
2402 Lincoln Way Ames
If you have ever been to Ames, then you have for sure heard of or seen the famous "Jeff's Pizza." Jeff Uetz and his brother, Chris, opened Jeff's Pizza Shop in 2004 and they serve uniquely topped pizzas and other Italian favorites. Jeff has worked in every pizza restaurant position from delivery driver to store manager, giving him the in-depth knowledge he uses to make Jeff's Pizza Shop a success! His passion for putting a smile on every customer's face is what drives him and his team on a daily basis. Their menu offers original pizzas, such as their Buffalo Dan, as well as starters, sandwiches, lasagna, and salads. Next time you are craving pizza or Italian, stop in or order online!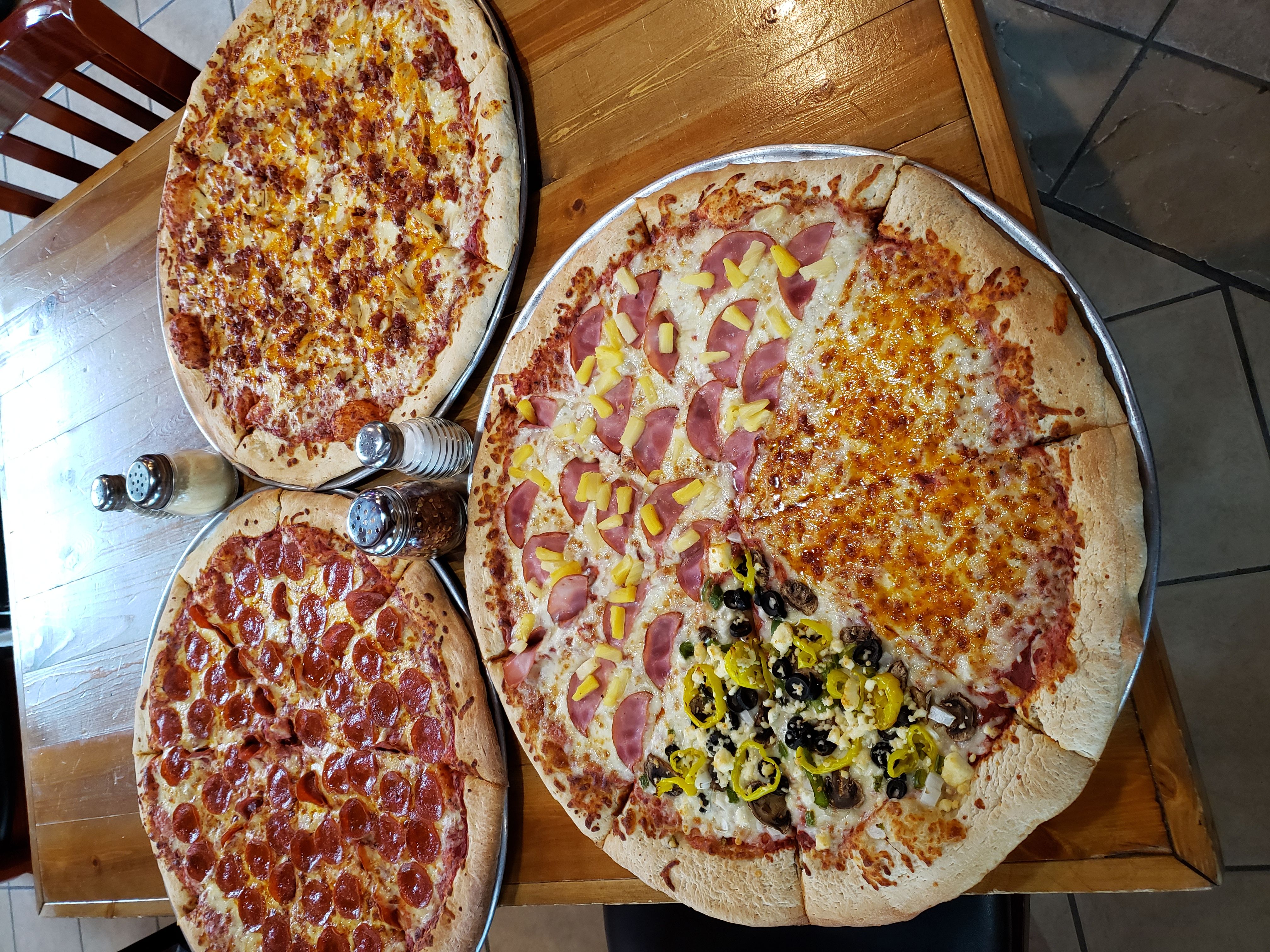 Morning Bell Coffee Roasters
111 Main St #101-103, Ames
We're pretty sure the saying, "Wake up and smell the coffee," was referring to Morning Bell Roasters in Ames. Not only is their coffee amazing, but they are also sustainable and environmentally friendly. They were also named 'Best Independent Coffee Shop in Iowa' by 24/7 Wall St. (2020). Their green coffees come from all over the world, reaching as far as Nicaragua and Brazil. If you love supporting local businesses and the environment, we would 100% recommend stopping in for a cup of coffee or giving a bag of their fresh-roasted coffee beans as a gift this year.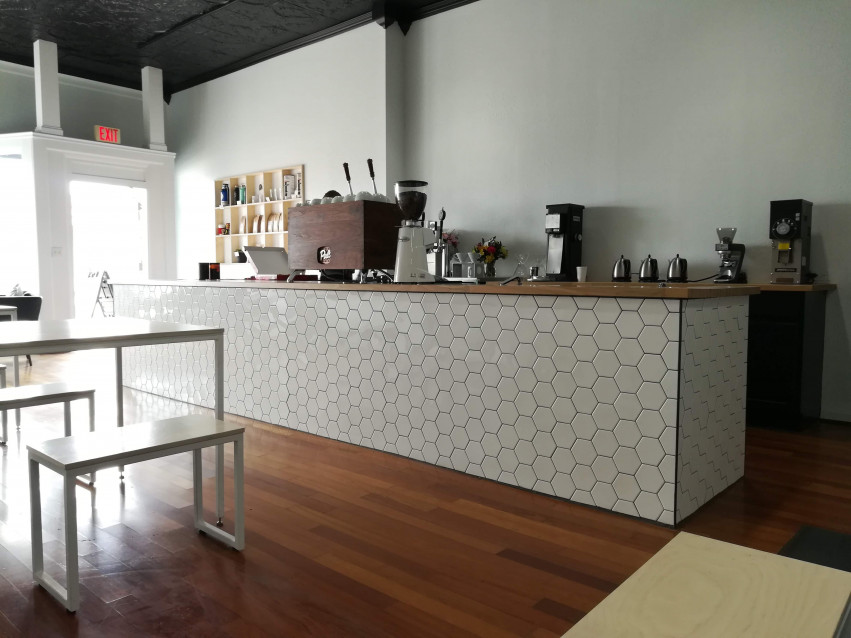 Barefoot Campus Outfitter
2306 Lincoln Way Ames
Our go to store for Iowa State apparel! Barefoot has made college apparel trendy and we are here for it. Located on Lincoln Way, they have a variety of clothing like sweatshirts, t-shirts, men's apparel, and some accessories as well! We are always overwhelmed with so many amazing and cool options every time we walk in. No one is going to say no to more Iowa State gear (except for maybe a few Hawkeye fans ;)).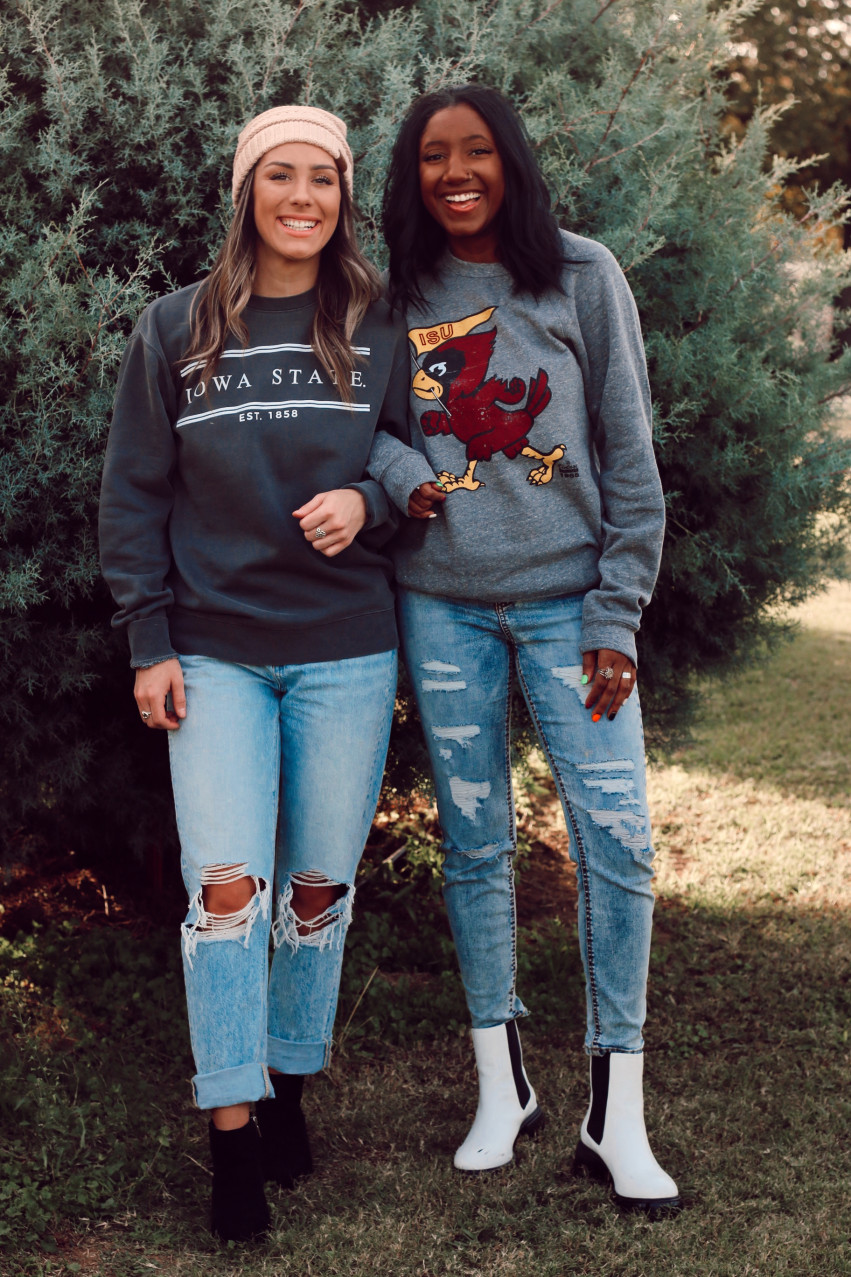 Octagon Gallery Shop
427 Douglas Ave. Ames
You know what they say, "A picture is worth a thousand words," but at Octagon Gallery shop they have thousands of different artworks to choose from. The Octagon Shop is actually a consignment retailer for original works of over 175 area artists. The friendly and knowledgeable staff can help you find the unique pieces you are looking for as well as help you create something one-of-a-kind. They also have an online shop to order from that has new items added daily. Art speaks to everyone, so I would encourage you to stop by their shop/gallery sometime soon!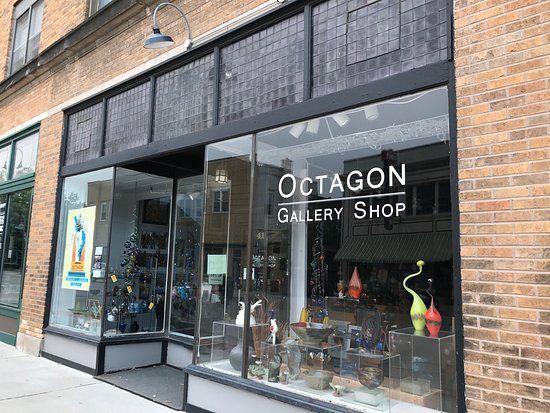 Style Me Crazy Boutique
606 N, US Hwy 69 Huxley
Style Me Crazy in Huxley has the latest trends and styles in women's clothing and accessories! You're invited in by a range of clothes and styles that you will instantly want to take off the hanger and try on. They stay on top of all of the latest trends and you are able to schedule a private shopping appointment to work with someone on finding pieces and styles that go perfectly with you. This is definitely the boutique to shop from for yourself or someone you love!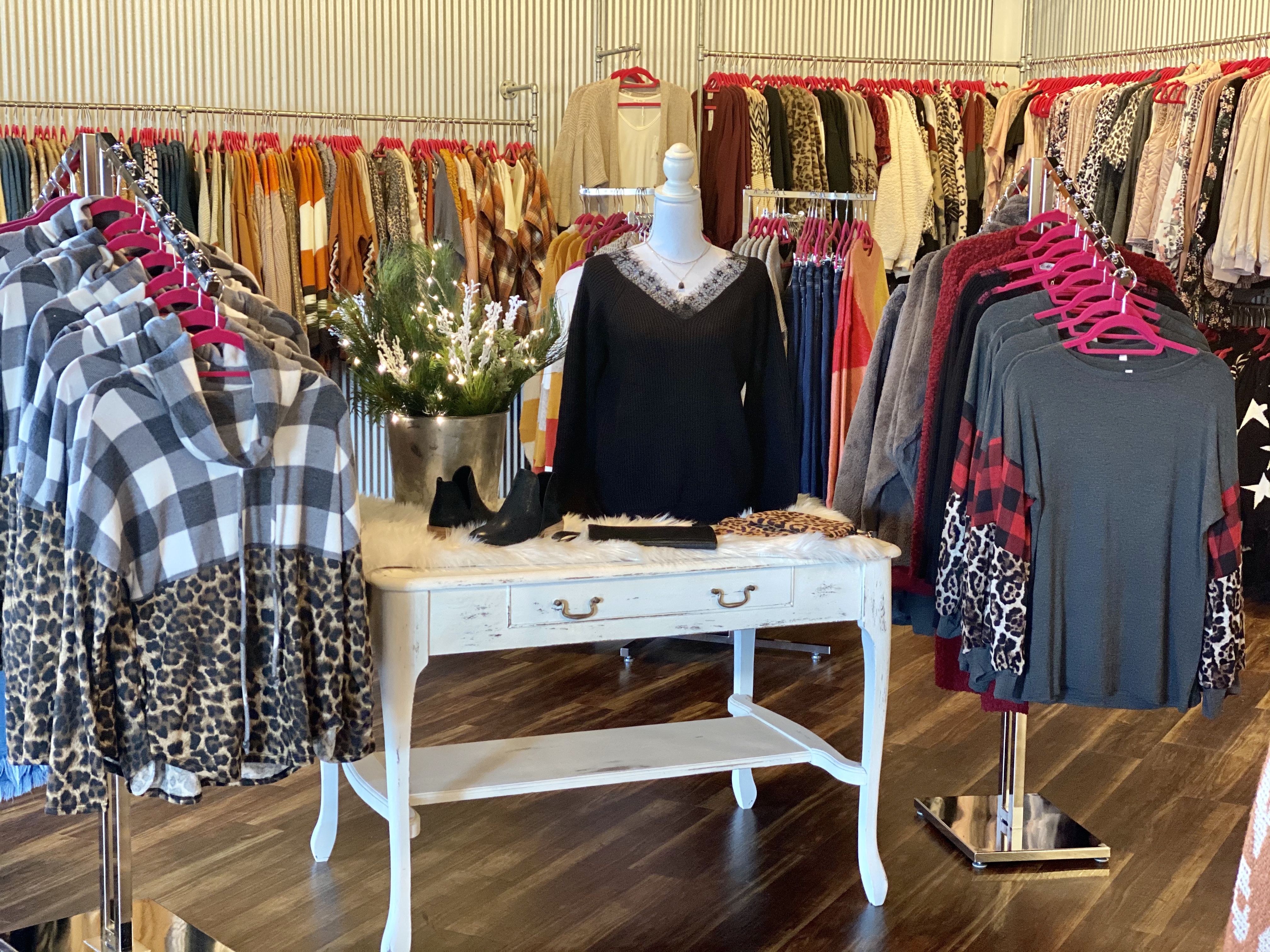 Cafe Diem
229 Main St. Ames
Carpe Diem means to seize the day and we feel like the best way to do that would be to start it with a cup of coffee from Cafe Diem! Cafe Diem started in Ames on Main Street in 2000 and they have been voted #1 Coffee House in Story County 15 times! Since then they have opened multiple locations in Ankeny as well. This is a great spot to grab breakfast, meet up with friends, or even take some time for yourself and work on homework! Check them out this holiday season and give the gift of coffee and company to someone you love.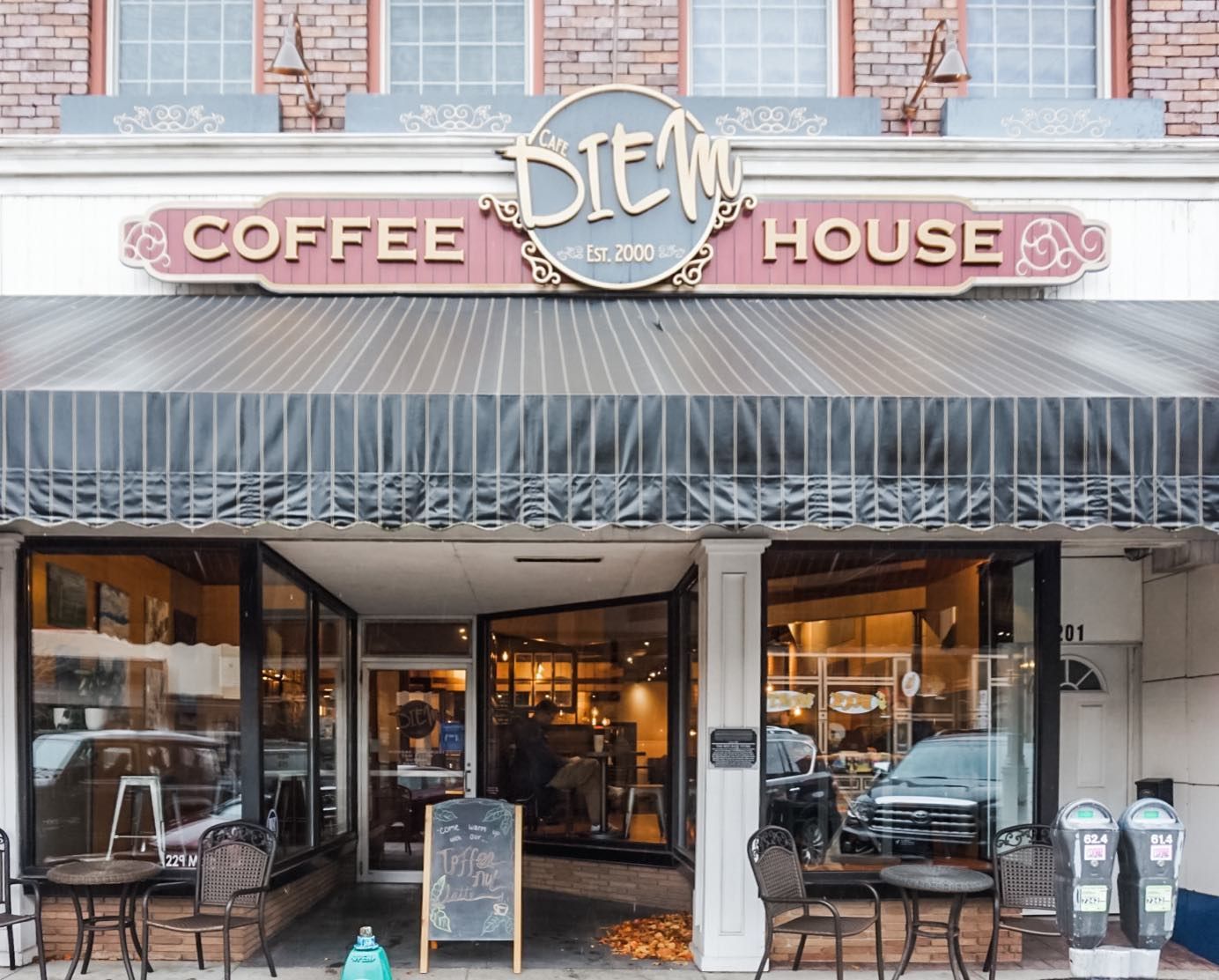 Boone Valley Brewery
816 7th St. Boone
The best businesses are the ones that start as passion projects. Boone Valley Brewing Co. started out as their owner trying to brew beer from a brewing kit. All of the hours and feedback from friends and family trying his beer he was brewing in his garage, channelled into the 20bbl brewing system and Taproom that opened up in 2012. Boone Valley Brewing Co. is now distributed all over Central Iowa, Cedar Falls, and Waterloo in bottles and kegs. I know we're always looking for new beer to try, so why not give the gift of craft quality beer to someone you know this season!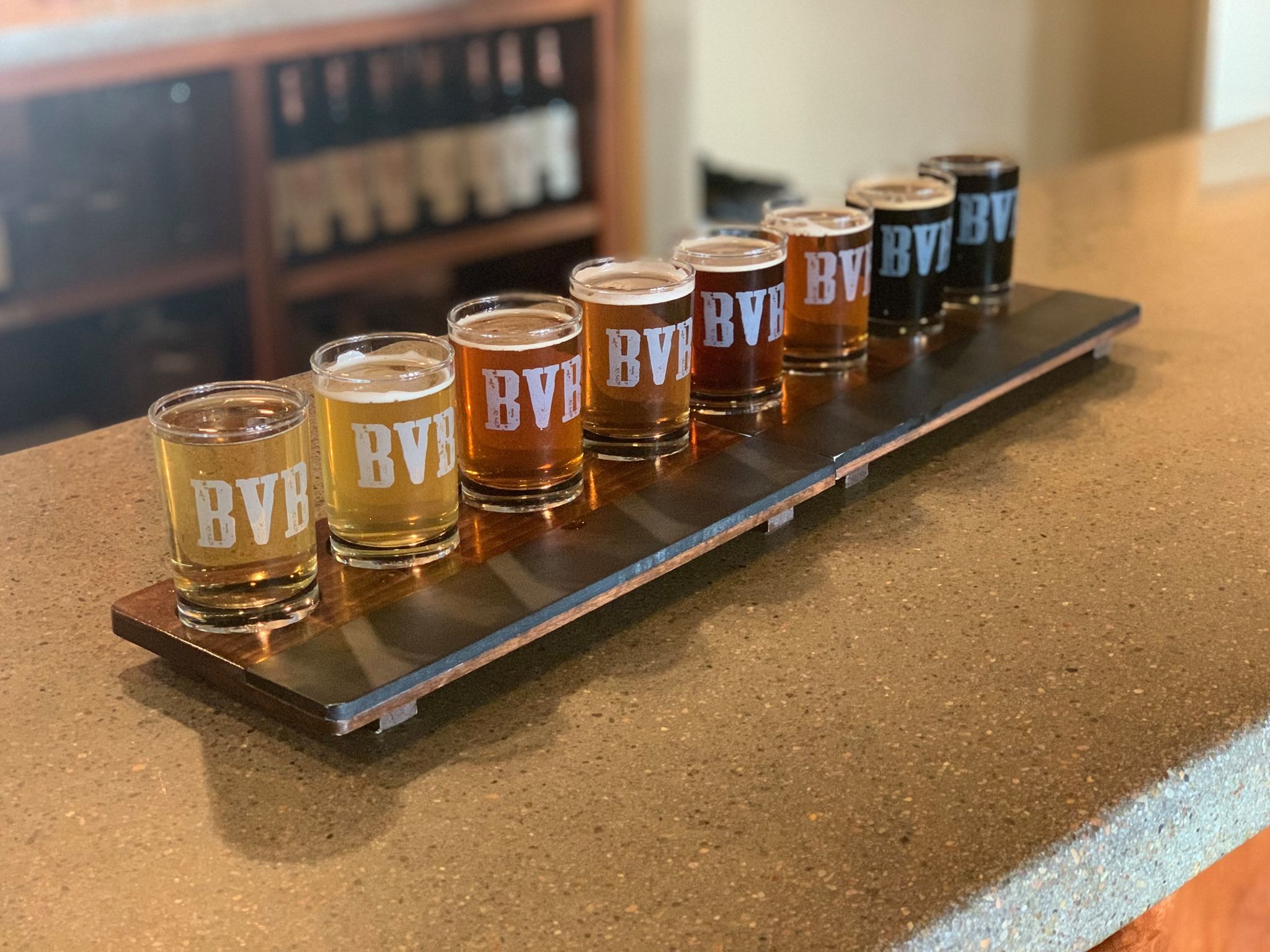 Cornbred
526 Main St #106 Ames
One word: Barbecue. That's all we needed to hear to be sold at this local restaurant in Ames. Their journey began in 2008 when they made it their goal to cook the best BBQ in the world by competing in the Professional BBQ Circuit. Their team was formerly known as Big T'z Q Cru and in their first contest they were cooking on three small smokers, a few coolers, and a tent outside of an SUV. They have brought their talents to downtown Ames with the goal of bringing people together for the love of barbecue. This is a great place to dine out, bring it home or get a gift card for this time of year, you'll be glad you did!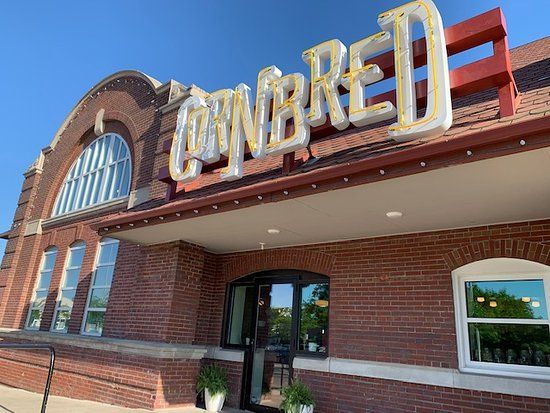 Ames Silversmithing
220 Main St, Ames
Diamonds are a girl's best friend, especially when they are from Ames Silversmithing! In August of 1976, Ames Silversmithing was opened in Downtown Ames after one of the owners, Gary, had taught himself how to make jewelry in college. In store you will find rings, pendants, earrings, bracelets, pearls and more! They feature various designers and their staff will help you find or create whatever you are looking for. Dazzle your partners, friends and family this holiday season with Ames Silversmithing!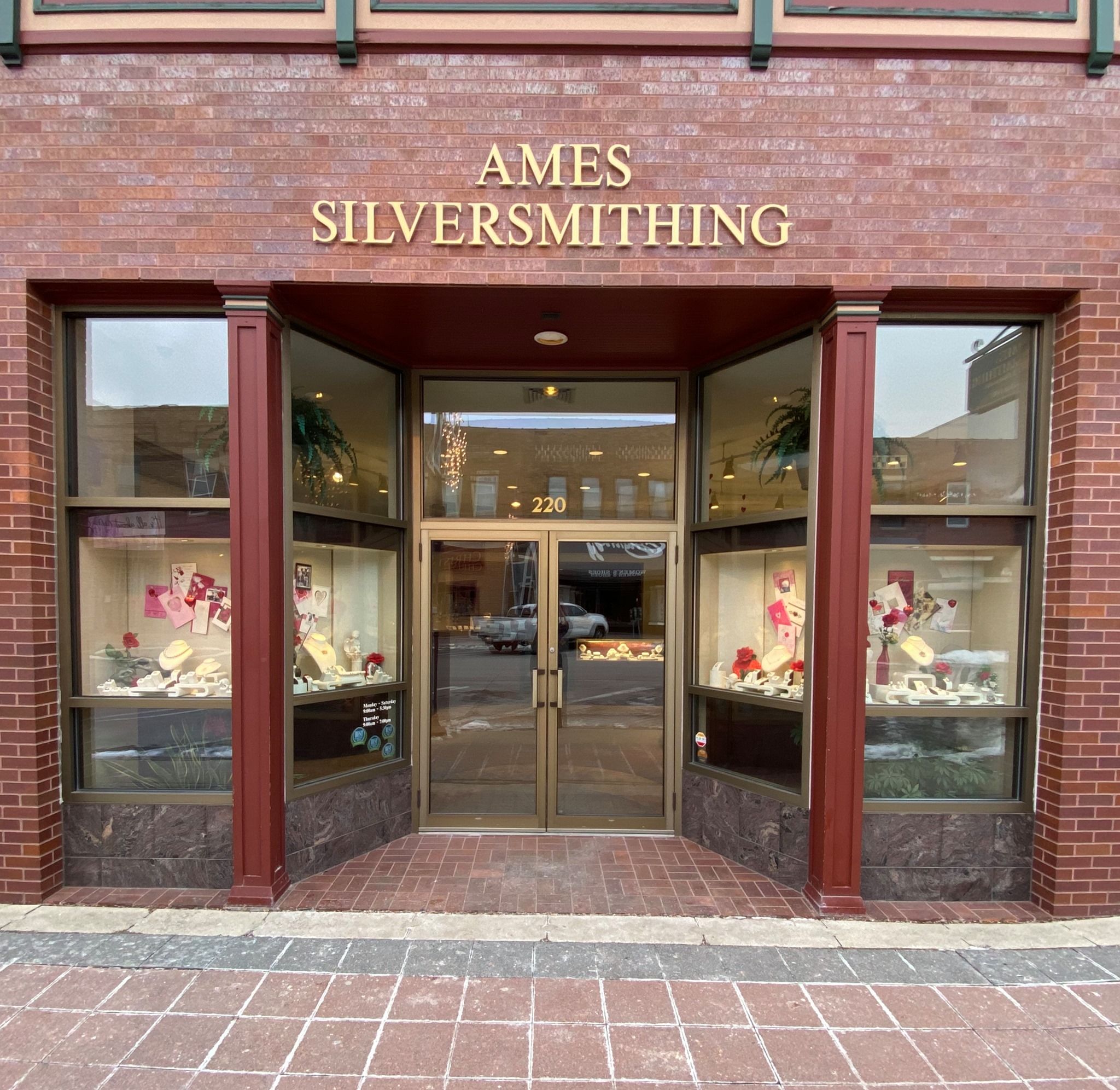 Everts Flowers
329 Main St. Ames
Walking through Everts is like walking through a winter wonderland this time of year. Everts is one of the leading flower shops in Ames and is filled with different home decor, knick-knacks, and gorgeous flowers to create beautiful arrangements. They say there is never a wrong time to send flowers and we think this is the perfect time to do so.